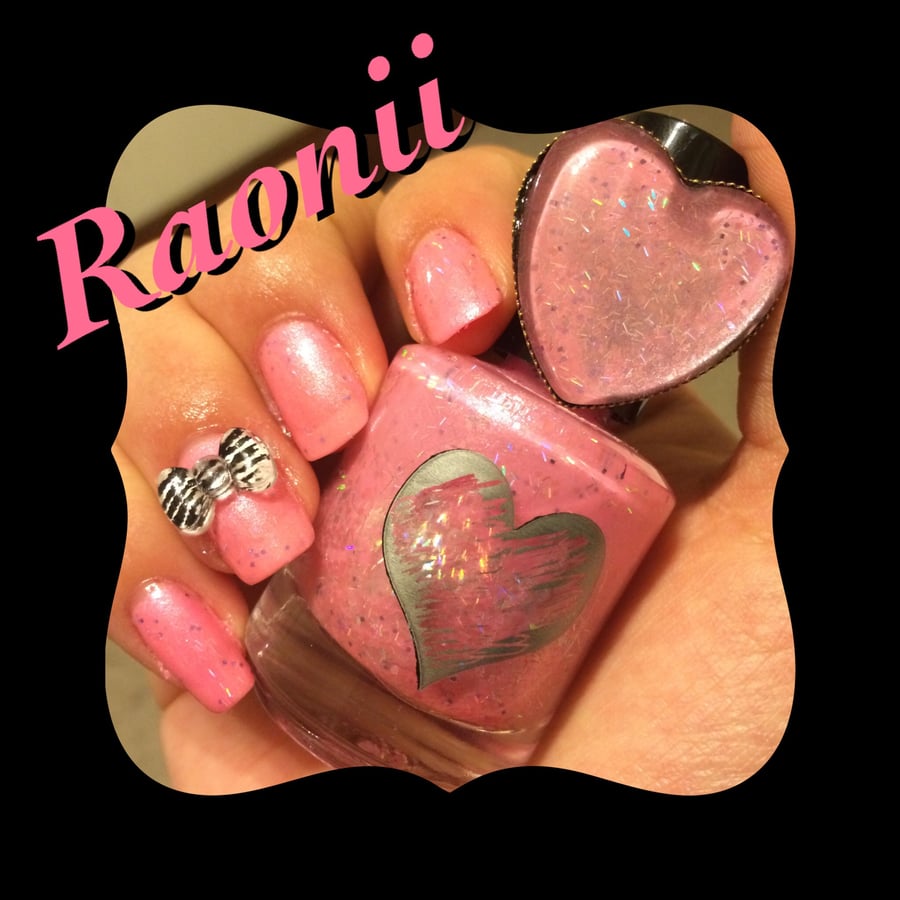 Raonii LE
$

10.00
As you may or may not know, I am due with a little girl July 3rd!!
I have made this polish in dedication to my little girl!!
100% of sales from this polish will go to baby clothes for her!!
A bright baby girl pink with purple and pink glitter with a dash of silver holo strand glitter!!!
The ultimate girly polish!